Here is a list of all the wonderful blogs that have featured our work!!  We appreciate each and every one of you!  Please visit them if you have the chance!
Pam's Party and Practical Tips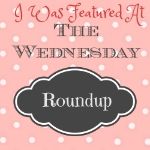 Here is a list of where we like to party.  Get more exposure with your posts by linking up with these awesome bloggers!!